Welcome to "Windsor Scene 2.0", the directory site for all of the great musical acts that work their butts off to entertain the masses here in Windsor, Ontario, Canada.

Throughout this web site, you will find information and links to Windsor's variety of great bands, as well as news on various other aspects of the Windsor music scene; including the clubs that book live bands, the local media that promotes these bands and production and promotional events that further Windsor musicians.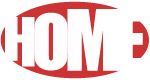 PLEASE NOTE: As you move into other sections you can get back HOME by selecting the "Windsor Scene" logo in the top left corner. Some buttons and items will not be active because this is a work in progress. Please leave your feedback in the guestbook.
Attention Windsor Artists!
Are you in a band?
Would you like to be listed here?
Click HERE to contact "Windsor Scene"!
Note: If you are submitting logos and/or images/photos to us, please submit your logo/image(s) with either a transparent background or on a white background (you will notice the website background is white in colour). GIFs and JPEGs are acceptable formats. Also, please make sure you don't compress them too much or send too tiny ones because it makes it harder for us to save out a good image when they do arrive. Please keep this in mind when sending your items in. Thanks! Disclaimer: Any images sent in to Windsor Scene and/or Windsor Bands web sites may be altered in order to fit on the web site as well as re-sized and or given treatment to make it look good and fit the content online.
You are visitor: